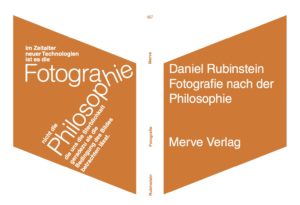 The eight essays in this volume outline a philosophy of photography in the age of the digital: a philosophy of photography that's cognisant with the increasingly fragmentary, no longer dualistically comprehensible world, for the description of which the familiar thought models of representation are no longer suitable.
Fragmentation of the Photographic Image in the Digital Age challenges orthodoxies of photographic theory and practice. Beyond understanding the image as a static representation of reality, it shows photography as a linchpin of dynamic developments in augmented intelligence, neuroscience, critical theory, and cybernetic cultures. Through essays by leading philosophers, political theorists, software artists, media researchers, curators, and experimental programmers, photography emerges not as a mimetic or a recording device but simultaneously as a new type of critical discipline and a new art form that stands at the crossroads of visual art, contemporary philosophy, and digital technologies.
On the Verge of Photography: Imaging Beyond Representation is a provocative and bold rethinking of photography in light of the digital transformation and its impact on fine art, culture and society. Addressing the centrality of the digital image to our contemporary life, the fourteen new essays in this collection challenge the traditional categories of photographic theory – that of representation, evidence, documentation and the archive – and offer a fresh approach to its impact on aesthetics, contemporary philosophy and the political. Drawing on the networked human condition of embodiment, social-media, and bio-politics, On the Verge of Photography offers an invaluable resource for students of visual culture, researchers in the field of digital imaging and artists working with new media.
Review by Anneka French (Photomonitor)